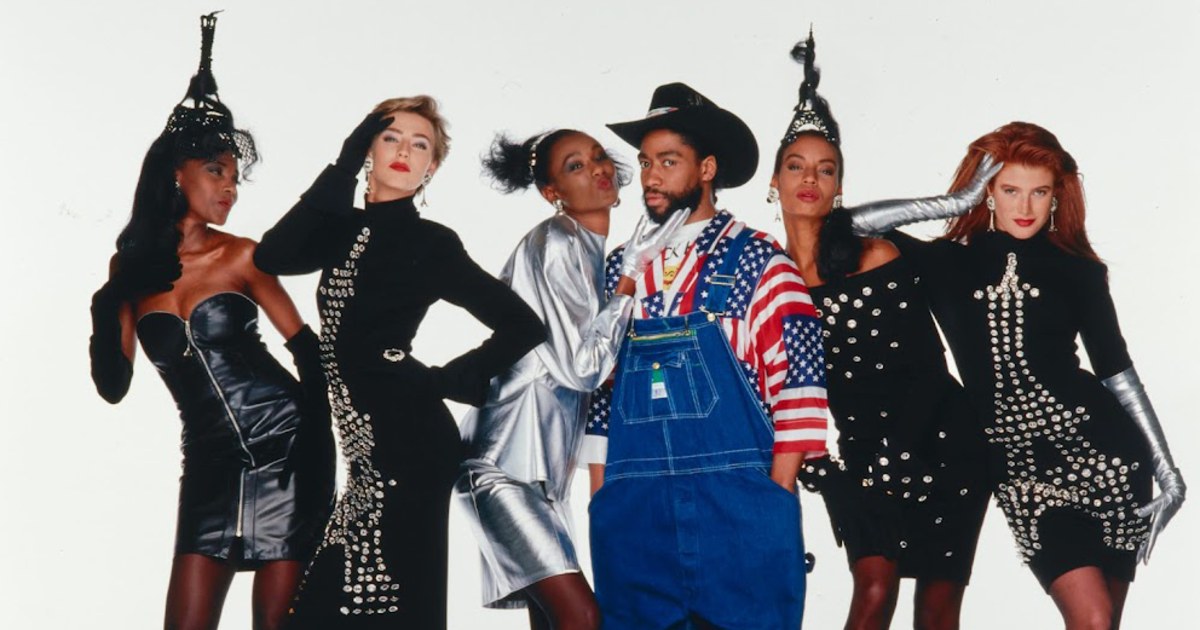 13 LGBTQ Art Exhibits Worth Seeing This Spring
As queer travelers prepare to cautiously vacation the world again in the coming months, we've scoured the world's top museums to find the best spring exhibits by and about LGBTQ artists. Many long-awaited exhibitions that had been postponed by the pandemic are now on full display, spanning the spectrum from debuts by emerging artists at major museums to major retrospectives of revered art icons. From Austria to Australia, from London to Los Angeles and from Brazilian art to Berlin, here are our picks for the 13 must-see shows this spring.
Royal Academy of Arts, London
The son of a horse breeder – and openly gay at a time when his sexuality was illegal – Francis Bacon has always been fascinated by animals and primal instincts, which has shaped his unique and raw approach to painting humans and creatures. beasts. Both are featured prominently in this show that spans Bacon's 50-year career as one of the most influential artists of the 20th century.
The exhibition is open until April 17.
National Gallery, London
Best known for his beautiful portraits of black people – including the official portrait of President Barack Obama – Kehinde Wiley here turns to another field, landscape painting, and again uses Old World motifs to exquisitely depict people of color.
The exhibition is open until April 18.
DeYoung Museum, San Francisco
Seen here in its first West Coast appearance, this rambunctious show celebrates the life and work of groundbreaking black fashion designer Patrick Kelly and explores his many influences, including his experiences in the New York and Paris gay scenes in the 70s and 80s.
The exhibition is open until April 24.
Isabella Stewart Gardner Museum, Boston
For more than a decade, Zanele Muholi has captured the beauty and vulnerability of black LGBTQ people in their native South Africa through deeply moving photographic portraits – which, as this show reveals, have also been used as a powerful form of expression. activism to confront the problems. like identity politics and black queer visibility.
The exhibition is open until May 8.
Jerome AB: "Both terrifying and also liberating"
JJ Adams: "Flowers in temporary hands"
Cleveland Museum of Contemporary Art
Winner of the Museum of Contemporary Art Cleveland's biannual Toby Prize, Brooklyn, New York-based artist Puppies Puppies (also known as Jade Kuriki Olivo) chose to share her award experience with Los-based artists. Angeles Jerome AB and JJ Adams, culminating in these three concurrent shows that explore and honor queer lives of color.
The three exhibitions are open until June 5.
Los Angeles County Museum of Art
The largest and most comprehensive exhibition of Barbara Kruger's highly influential work in 20 years, this LACMA exhibit includes pieces spanning four decades, from her 1980s single-channel videos to more sophisticated digital productions, all exploring the consumerism, pop culture and instant media effects themes.
The exhibition is open until July 17.
Seattle Art Museum
Lauren Halsey's SAM installation, like most of her works, celebrates black culture by fusing themes of community and imagery from her native South-Central Los Angeles with the hieroglyphics and architecture of the Ancient Egypt. Halsey will also create a site-specific installation for the roof garden of the Metropolitan Museum of Art in New York this summer.
The exhibition is open until July 17.
Schwules Museum, Berlin
Organized by a young Brazilian collective with three trans curators, "Encantadas" presents the work of seven artists from the north and northeast of Brazil whose works and life stories revolve around "mystical cosmosvisions", all in search of original Latin American identities.
The exhibition is open until July 18.
Institute of Contemporary Art, Boston
New York-based multimedia artist Raúl de Nieves has created an interconnected body of work for this ICA show, including several of his densely ornate sculptures that reference the costumes of traditional Mexican society as well as drag cultures, ballroom and queer club.
The exhibition is open until July 24.
National Gallery of Victoria, Melbourne, Australia
The permanent collection of the National Gallery of Victoria in Melbourne, Australia, is given a fresh and comprehensive examination through a queer lens, revealing some 400 works that span historical eras and a wide range of media to express the homosexuality as an expression of sexuality and gender, a political movement, a sensibility and an attitude.
The exhibition is open until August 21.
Mumok, Vienna
Wolfgang Tillmans' work has long focused on people, their relationships with each other, and their connection to the things around them – all of which have changed in recent years as our lives have become more mediated. This Mumok exhibition reflects on spatial restructuring and changes in the media landscape, seen through the lens of Tillmans' photography.
The exhibition is open until August 28.
To follow NBC Release to Twitter, Facebook & instagram