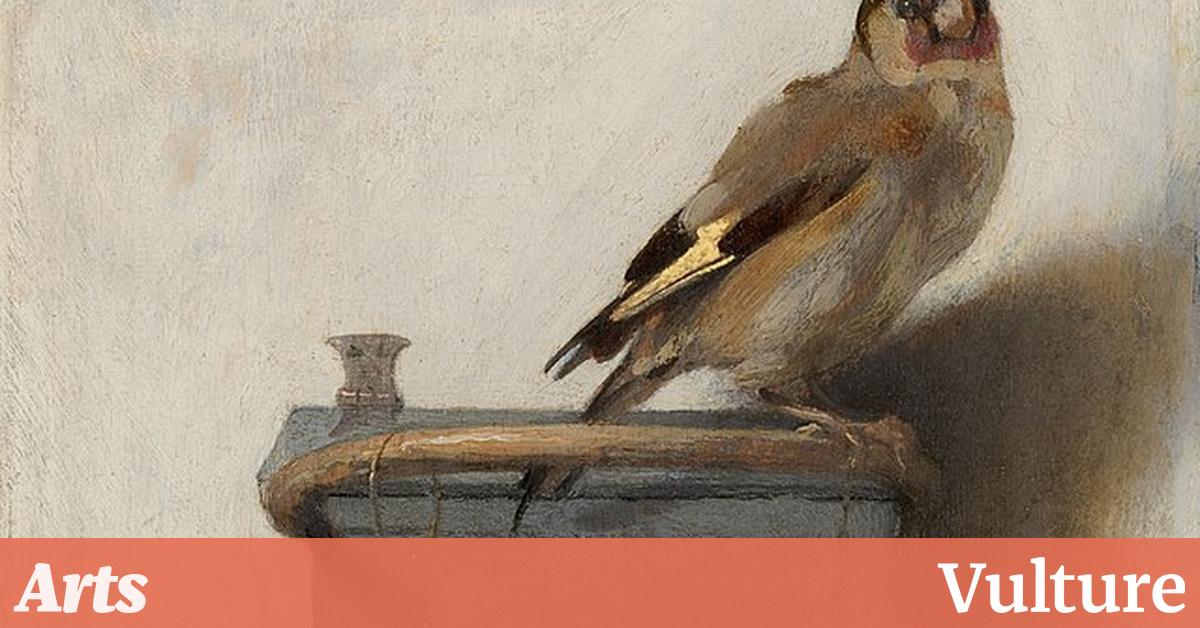 Donna Tartt: A Familiar Mystery
Shrouded in the "smog of a mysterious woman," in the words of Sylvia Plath, Donna Tartt's place in the pantheon of modern literary icons is difficult to fully define. It is as intriguing, aesthetically haunting, and rich in Hellenic and neo-romantic allusions as his novels. She's his job, basically.
Donna Tartt, since her late teens, has shown an enviable commitment to her art. Art in the broadest sense, encompassing her writing and self-presentation: the image she has consciously cultivated and nurtured, refined over time. There's a strong sense of Donna become Donna after graduating from high school and moving to Vermont to start college in 1982. The Donna Tartt of Greenwood, Mississippi was the archetypal Southern Belle: she was a first-timer, a cheerleader at the high school and a sorority girl during her brief stint at the University of Mississippi. This Donna is surprisingly different from the one we know now. Arriving at Bennington College in Vermont, the one thing that tied Donna to her past life and image was her strong Southern accent which she never lost.
"The power of his imagery creates the effect of another life lived, outside of our reality and within his own"
Her trademark bob first emerged in college, as did her predilection for wearing almost exclusively tailored men's suits, smoking cigarettes with her perfectly manicured hands, and hosting exclusive martini parties for her classmates. Donna's image was something she was building, something she had to compose and develop. This is partly what makes her so particularly interesting as an artist. She has an inspiring commitment to aesthetics that permeates and directs not only her work, but herself. This commitment manifests itself not only in the way she builds her image, but also in her novels. She only published three, taking about ten years to write and publish each one (by that logic, her fourth should be out within a year or two). The fruits of this long maturation shine in his work.
His beginnings, The secret story, published in 1992, is arguably a work of autofiction, drawing on her experience in the all-male Greek elite class she worked her way through in Bennington, and masterfully reproduces the Hellenic tradition, perfectly capturing the torturous allure of Dionysian influence. It has an alchemical effect with words; in just a few sentences, she is able to convey an experience or an emotion that takes on the intensity of a personal memory for the reader. The power of his imagery creates the effect of another life lived, outside of our reality and within his.
"Donna is both surprisingly unique and painfully familiar"
Then comes his second divisive critical publication: The boyfriend. And while The secret story is Donna University, The boyfriend is Donna's childhood. It's a quirky sort of fantasy detective story dominated by a black tomboyish bookworm set in the Deep South. This is and this is not Donna. Harriet (as this character is called) is both what Donna was in her youth and what Donna has become in her young adulthood. In this way, The boyfriend is incredibly useful for connecting the dots when trying to fully grasp Donna's trajectory as an image and an artist. Beyond that, however, it is certainly his least convincing publication.
His most recent publication, The goldfinch, shows Donna's striking ascendancy as a writer. In many ways, his three publications to date are part of a stylistic trilogy, but that fact only becomes apparent upon reading the three novels. The secret story is consumed by the aesthetic, the picturesque, to a dark degree. The boyfriend models on classic adventure tales of the 19th and 20th centuries. The goldfinch is the Goldilocks balance of these two previous styles. With all the picturesque impression of The secret story and the episodic excitement of The boyfriendit is the perfect Dickensian novel.
In this, as in her self-presentation, Donna is both startlingly unique and painfully familiar. Just as her work draws on literary traditions of the past while creating something startlingly distinctive, so too is it both old and new – an anachronism, and yet one that appeals to so many. This is my highest praise of her: she has an inspiring dedication to art and aesthetics, which she successfully honors in her ongoing creation of characters and prose.
University is the independent newspaper of the University of Cambridge, established in its present form in 1947. In order to maintain our editorial independence, our print newspaper and news website receive no funding from the University of Cambridge or its colleges constituents.
We are therefore almost entirely dependent on advertising for funding and expect to have a few difficult months and years ahead.
Despite this situation, we will be looking for inventive ways to seek to serve our readership with digital content and of course in print!
Therefore, we ask our readers, if they wish, to donate from as little as £1, to help cover our running costs. Thank you very much, we hope you can help us!