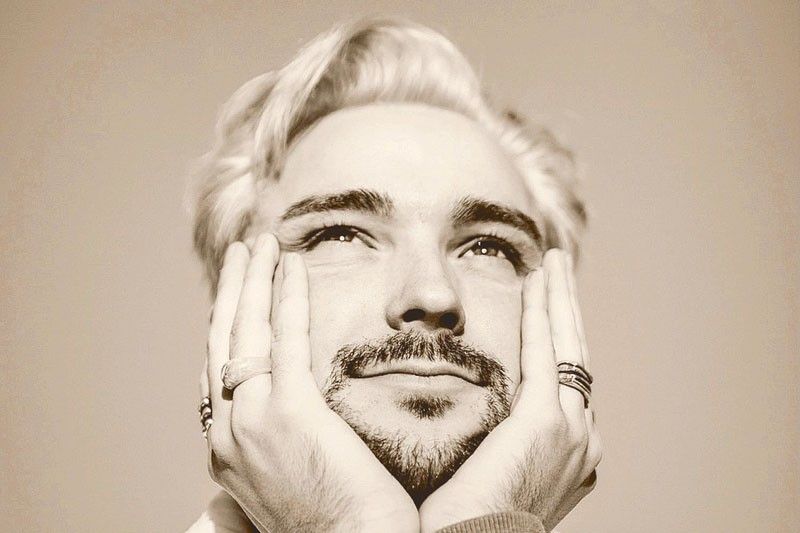 Filipino fans save rising American artist Gatton from quitting music
Four years after rising American artist Gatton released the track When Scars Become Art, he never expected it to become a fan favorite here in the Philippines.
The song has become one of the fastest growing songs in the country after a TikTok video of it was uploaded last January. It immediately went viral with 5.4 million views, 664,000 likes, 6,441 comments and over 900,000 videos of user-generated content using audio and sparked the song's incredible growth, as shown in the press release.
He attributed the song's newfound fame to the concept itself, which tries to "make art out of your scars and find the beauty in every situation".
"I think that's probably the concept that people are clinging to more and more in the world we live in. I think the world is just, you know, it seems crazy and busy and it's exhausting and everything else," he said. STAR in an exclusive virtual chat. "So I think people are looking for comfort and I think right now, more than ever, there's a real need to recognize that out of all the pain and all the heartache and grief in this world, we can always choose to make something beautiful and find art in every scar.
Gatton believed it had something to do with "the moment the world is in right now", when asked for a possible explanation why the song has become a fan favorite, years after its premiere.
The acoustic pop song has a tinge of melancholy, but is full of hope and inspiration. The artist wrote the song after going through one of the most difficult seasons of his life, having "lost multiple relationships and opportunities that were really formative at the time and in turn having lost myself".
When Scars Become Art eventually became "the anthem of my life about growing art from every scar and choosing resilience." It kind of resonated with the audience because, "We all try to do this in one way or another. We all try to overcome our pain. And then (it's) something like doing something beautiful and discovering new found strength from pain.
He reflected, "I think that's why he resonated with people (because of) his concept which can be applied to so many different contexts and so many seasons of life. We are constantly in ebb and flow and we get over things.
Gatton grew up singing in school and church, but was never a songwriter until about four years ago. "I always wrote poems, journals, but I never really had a song (written). When I was writing When Scars Become Art, there was something different about how I felt," he recalls. "I thought to myself, 'Because I wrote it so quickly, I just had an inexplicable feeling and I remember saying, I know the song is going to change my life in some way. . I do not know how. I don't know what it will be like but I know my life won't be the same from this concept (of) when the scars become art and this song.
As he moved forward, he felt he had completely healed from that darkest part of his life. He learned so much from this experience and was grateful for this "season".
Looking back, he said, "I recognized that I needed this pain, grief and loss to cultivate this new found strength. I think that really made me who I have become. And so I'm really grateful to have gone through the pain because I think that's exactly what I needed – to grow and heal.
Gatton is a big fan of Adele and Yebba. Currently, he is busy gathering the materials for his debut album due out this year.
He couldn't hide his excitement when he expressed his intention to come to the Philippines and share more of his music with Filipino fans, which he says saved him from giving up on his music career. musical artist.
"The Philippines have truly changed my life. I don't even say that lightly because I honestly wanted to quit music last year. I was so burnt out and exhausted. I didn't know in which direction I wanted to go. I'm in Nashville so everyone makes music here and it's a little overwhelming at times," he shared.
"I was so confused about what I wanted to do. I really thought, maybe this (music) just isn't for me and I'm moving on. At the beginning of this year, everything took off, especially in the Philippines," he continued. "I'm so touched and blown away by their kindness and support. for them, with them, and exploring (the country), it sounds like a beautiful place. I wanted to try some food and I want to have the full experience.
He ended the interview with these words for his fans: "I love you guys. Kita Mahal. I love the Philippines with all my heart. It has completely changed my life and I am so, so grateful. Thank you very much for liking my music. There's more coming in.