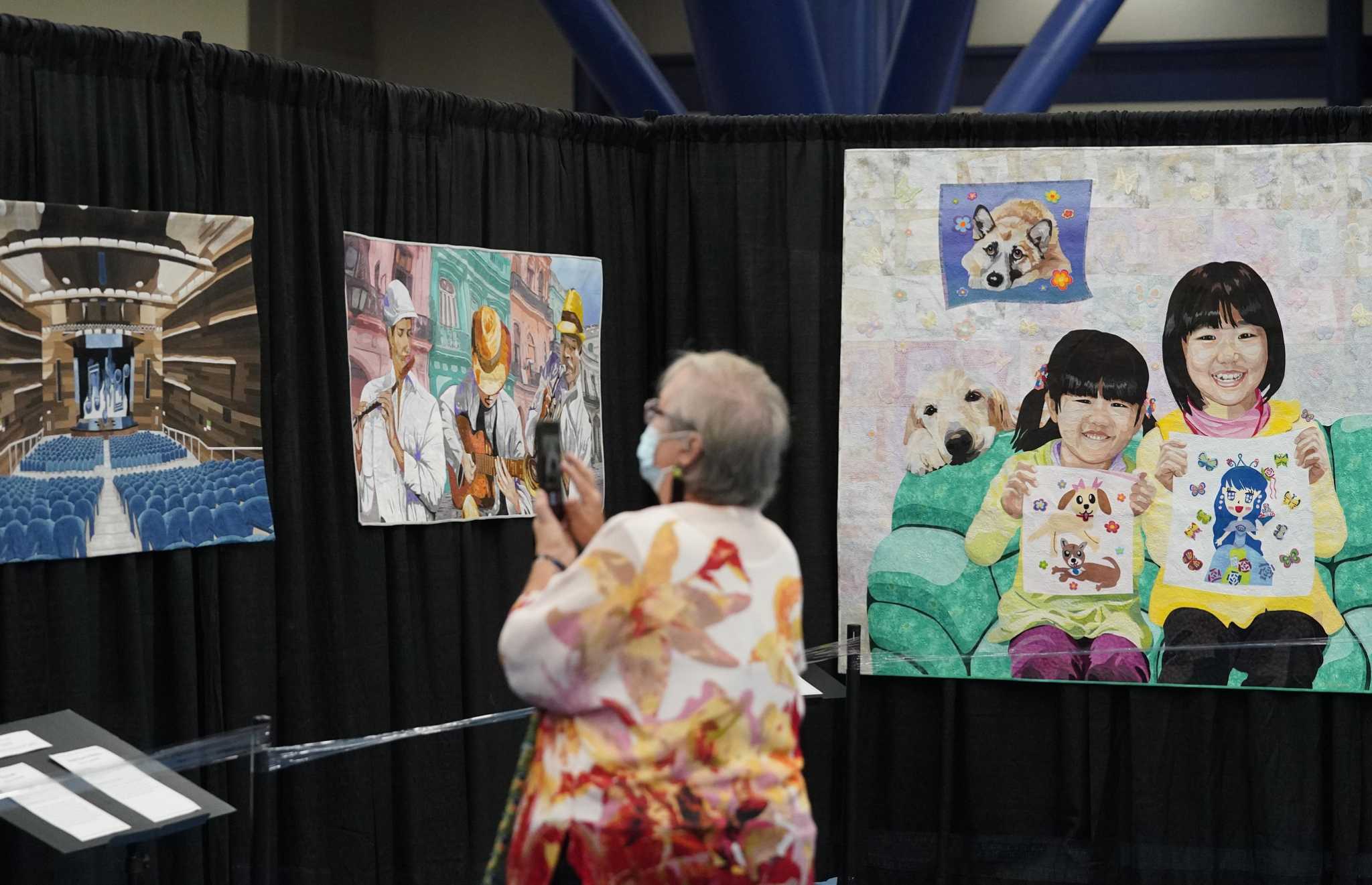 International Quilt Fest has a wide range of items including a $ 13,900 Bernina sewing machine
Quilting is more often associated with grandmothers than with gadgets. But for craft dwellers, the International Quilting Festival is an opportunity to examine the latest and greatest in sewing technology and techniques.
After a year-long hiatus, the quilters returned this weekend to the George R. Brown Convention Center, where vendors had staged a stunning array of merchandise. Some, like Tina Brown, came to test out the latest sewing machines – like a $ 13,900 Bernina she compared to "the Cadillac of the quilting world." Others, like Leticia Allred, have come for more modest pleasures.