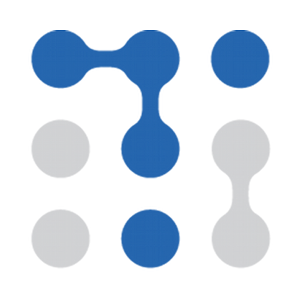 Major ruling says use of trademarks in artistic works can be protected by the First Amendment
of speak freely department
For years, we've talked about how absurd it is for various brands to claim that filmmakers and other content creators can't display their logos without permission. There are even lawyers who specialize in watching movies to make sure that no brand appears without a license. Seriously. And this brand madness extends to other areas as well. A few years ago, we wrote about a crazy case, involving the University of Alabama in court against an artist named Daniel Moore (a big fan of the school's football team) who regularly painted pictures. great moments in the history of the football team. The case was slightly complicated by the fact that there had been a licensing relationship between the University and Moore on several occasions, but eventually that went away and the legal battle was whether Moore could paint depictions of matches. football without permission. Among the arguments put forward by the University, there was one which asserted that the very uniforms the players wore were covered by a trademark, and that they were not allowed to be represented without a license (or, well blood, without trademark symbol). After many years of fighting in court, a district court in 2009 attempted to divide the baby by saying that Moore could create and sell paintings … but not merchandise (mugs, calendars, etc.) based on them. paintings.
This week, the appeal decision of this case, in the 11th Circuit, was finally rendered – and It is good. The court appears to recognize the basic First Amendment issues at stake and has a fairly broad view of how the use of trademarks in artistic works should be perfectly legal. The tribunal relies heavily on Rogers vs. Grimaldi – which is more focused on publicity rights, but also has a component of the Lanham Act. Ultimately, this ruling essentially says that the First Amendment issue trumps everything, and the "likelihood of confusion" here is also minimal, but takes a back seat to First Amendment concerns:
In this case, we easily conclude that Moore's paintings, prints and calendars are protected by the Rogers test. The depiction of college uniforms in the content of these articles is artistically relevant to the expressive underlying works, as the colors and designs of the uniforms are necessary for a realistic depiction of famous scenes from Alabama football history. .. Further, there is no evidence that Moore ever marketed an unlicensed article as "approved" or "sponsored" by the University, or otherwise explicitly stated that these articles were affiliated with the University. Moore's paintings, prints and calendars are very clearly embodiments of artistic expression and are entitled to full First Amendment protection.. The extent of his use of the University's trademarks is their mere inclusion (their necessary inclusion) in the body of the image Moore creates to commemorate and enhance a particular game or event in football history. 'University. Even though "some members of the public would draw the wrong conclusion that [the University] had some involvement with [Moore's
paintings, prints, and calendars,] . . . this risk of misunderstanding, not generated by [or in this case even implicit] Claim . . . is so overwhelmed by interest in artistic expression that it excludes "any violation of Lanham Law.
Rogers, 875 F.2d at 1001.

This part is centered on paintings. Unfortunately, the decision on the goods side is still a bit complex. The court dismisses the summary judgment in favor of the University, but essentially says it is a matter that must be tried rather than resolved by summary judgment. Even more sadly, the court notes that Moore "waived" his First Amendment and his fair use claims for this part of the litigation. It seems like a bad move on Moore's part, but it looks like there's not much he can do about it at this point. Moore chose to focus on a different argument, suggesting that his owning the copyright in the paintings trumps the trademark issue – an argument the court essentially rejects. Instead, the remaining question is whether the University actually gave Moore its tacit approval to sell these items under the "acquiescence" theory. This discussion has little to do with big questions.
All in all, however, the first part of this ruling is very helpful in showing that the First Amendment trumps trademarks in artistic works in many cases, and hopefully will be widely used to stop trademarks. ridiculous claims about things like trademarks appearing in movies and other works of art. without obtaining permission.
Thanks for reading this Techdirt post. With so much competing for attention these days, we really appreciate your giving us your time. We work hard every day to bring quality content to our community.
Techdirt is one of the few media that is still truly independent. We don't have a giant company behind us, and we rely heavily on our community to support us, at a time when advertisers are less and less interested in sponsoring small independent sites – especially a site like ours that does not want to put his finger on his reports. and analysis.
While other websites have resorted to pay walls, registration requirements, and increasingly annoying / intrusive advertising, we've always kept Techdirt open and accessible to everyone. But to continue this way, we need your support. We offer our readers a variety of ways to support us, from direct donations to special subscriptions and cool products – and every little bit counts. Thank you.
– The Techdirt team
Filed Under: daniel moore, fair use, first amendment, license, university of alabama