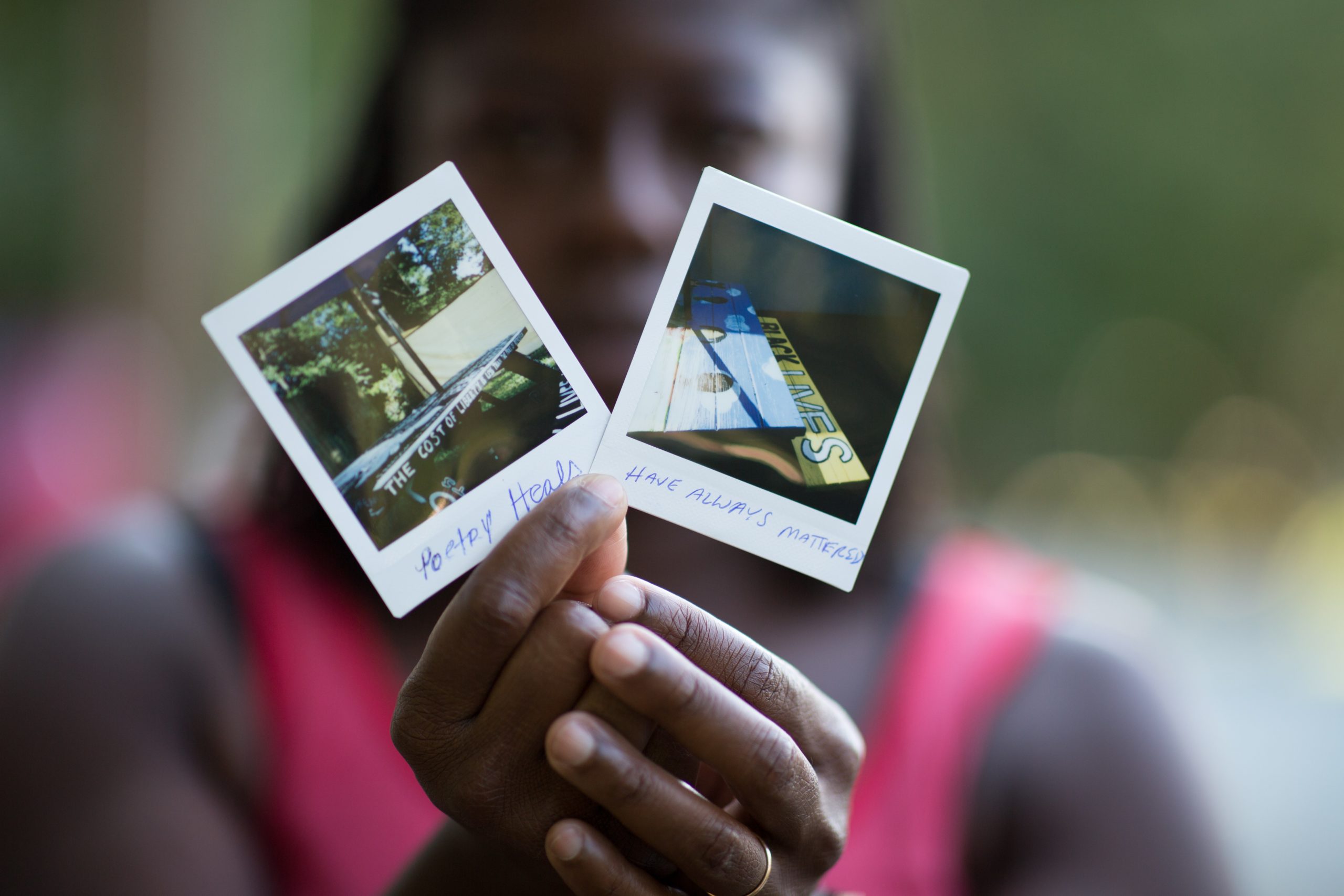 Our Lens, Our Voice: Photography and Emotional Expression
Via Orange County Arts Commission
The Orange County Department of Criminal Justice Resources, in partnership with the Orange County Arts Commission, announces the opening of Our goal, our voice, a photography and emotional expression project that reframes and refocuses the stories of young people impacted by justice. The photography exhibit will be open to the public on Friday, April 29 from 5-8 p.m. at the Orange County Courthouse (106 E. Margaret Ln.) as part of Hillsborough's latest art walk. In addition to the exhibition, attendees will be able to enjoy live music and spoken word artists.
In September 2020, the Criminal Justice and the Arts Commission, in collaboration with photographer Emily Baxter and artist Soteria Shepperson, created Our Lens, Our Voice, where young people affected by justice used photography and poetry to create a series of anonymous photographs using meaningful words and phrases as instructions. All cameras and supplies were provided, thanks to the generosity of community members. The exhibition will feature the final photographs as well as the emotional experiences named by each participant.
The growing positive outcomes have led creative expression to become a more commonly used tool for engaging those involved in justice. A California Department of Corrections study showed that six months after release, parole violation rates for correctional arts participants were 15% lower than for nonparticipants; after two years, this difference has increased to 30%1. Seventy-five percent of program participants had fewer disciplinary offenses than non-participants2.
Participation in the arts is also critical to student achievement. Students engaged in learning the arts have higher GPAs and standardized test scores and are twice as likely to graduate from college4. Low-income students who participate in the arts, in and after school, have a dropout rate of just 4%, five times lower than their peers3. Participation in after-school arts programs lowers juvenile delinquency by 4.2% on average, and slightly more (5.4%) in low-income cities4.
ABOUT THE ARTISTS
Soteria Berger is an artivist (artist and activist), poet, educator, performer and advocate. Through her work in prisons, homeless shelters, local community colleges and beyond, she empowers marginalized people to find their voice through movements of belonging and self-expression.
As a reintegration specialist, she has helped formerly incarcerated people adjust to society, connecting them to resources such as housing and employment support, while using creative expression to help them redefine their history. Soteria has performed at venues including the International Civil Rights Museum (Greensboro, NC), the Carolina Theater (Durham, NC), the Red Hat Amphitheater (Raleigh, NC), and the Raleigh Convention Center. She was a featured performer at the 2019 and 2020 Women's March in Raleigh, North Carolina. She is co-founder of Grow Your World, a non-profit organization focused on youth community engagement, founded on the belief that equity and access create a win-win situation for people, community and planet. .
In 2019, Soteria launched I AM SOTERIA & FRIENDS, a project that elevates the suppressed and creative voices of the world and contributes to the movement of equity, hope and justice for all. Since its launch, the series has featured seven events focusing on the themes of Unity & Justice, Juneteenth, Hip Hop, Turning the Tables and their relationship to the world at large. You can learn more about how art transforms spaces by visiting his cafe in Carrboro, NC called Present Day on Main. Learn more at www.iamsoteria.com.
Emily Baxter is the founder and director of We Are All Criminals (WAAC), a photo- and story-based catalyst for conversations about race, class, privilege and punishment. Prior to this, Emily served as the Director of Advocacy and Public Policy at the Council on Crime and Justice and as an Assistant Public Defender representing members of the Leech Lake and White Earth Bands of Ojibwe. She is an activist and photographer, working with families, community groups and national organizations to highlight injustices and amplify the voices and stories of those most affected by our criminal justice system. Emily lives in Durham where, in addition to her work with WAAC, she is the director of the North Carolina Coalition for Alternatives to the Death Penalty, in recognition that our legal system will never be only as long as death is on the table.
---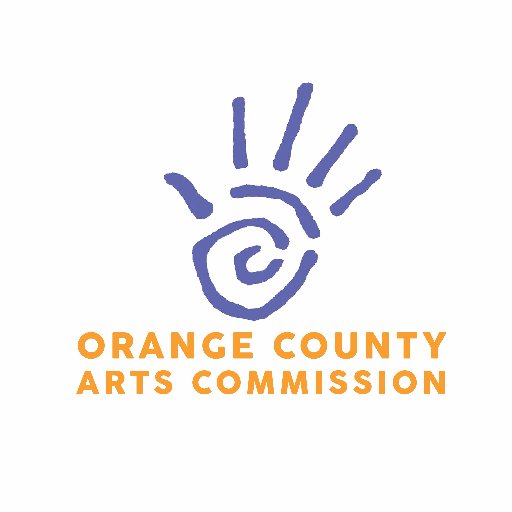 Chapelboro.com has partnered with the Orange County Arts Commission to bring more arts-focused content to our readers through local-written columns on some of the great things happening in our arts scene. local ! Since 1985, CCOC has worked to promote and enhance the artistic and cultural development of Orange County, North Carolina.
Related