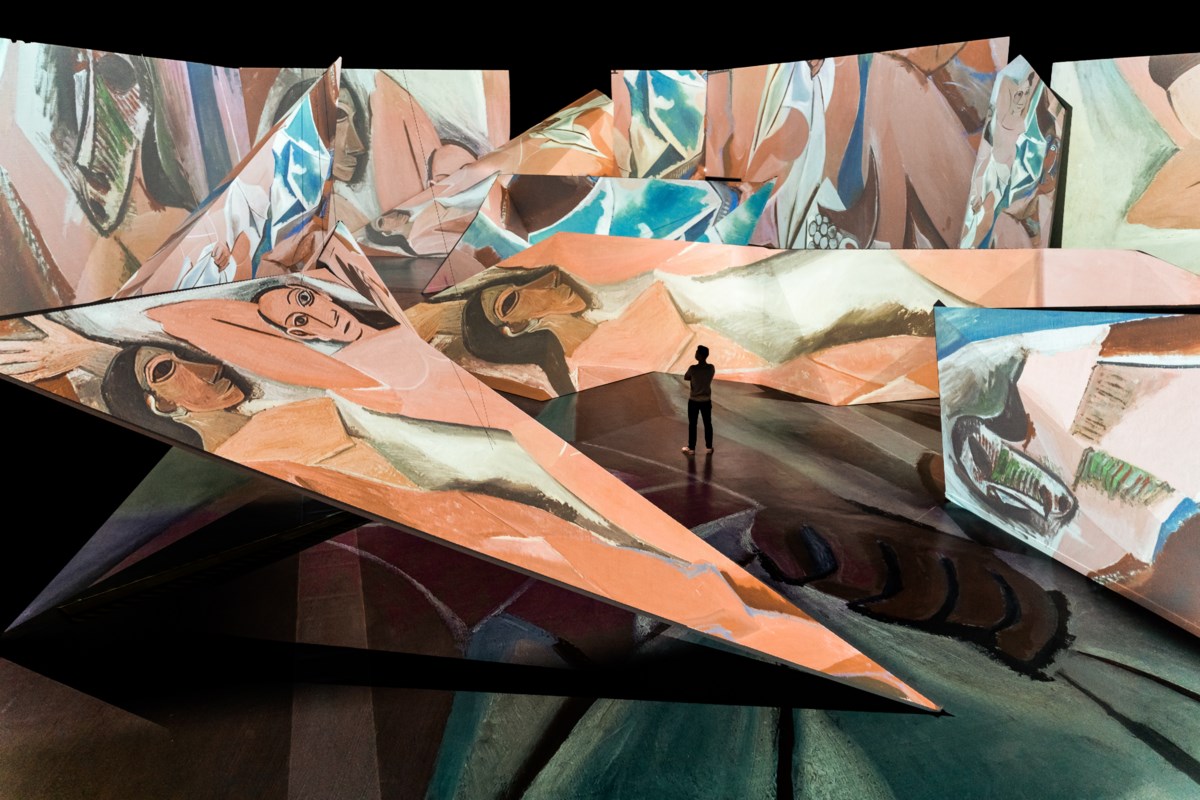 Stunning New 'Imagine Picasso' Exhibition in Vancouver Opens Its Doors
More than 200 paintings by Picasso are presented together for the first time. 🖌️🎨
Another immersive art exhibit has come to downtown Vancouver for a limited time.
"Imagine Picasso" is now playing at the Vancouver Convention Center. It highlights and celebrates the life and works of the famous Spanish artist Pablo Picasso.
The show follows the popular "Imagine Van Gogh" experiment, which ended earlier this month after a long airing.
More than 200 paintings by Picasso are presented together for the first time. The art on display covers the painter's blue and pink periods, his phase of revolutionary cubism, and includes his later achievements.
"The dialogue between paintings is very important and this dialogue is perspective; we are creating new perspectives all the time, "explains Annabelle Mauger, co-creator of the exhibition.
The works are projected onto nine origami-style structures inspired by the paper creations Picasso made for his children.
Considered a master of modern art, Pablo Picasso's prolific career spanned 78 years. He created around 65,000 works, including paintings, drawings, prints, sculptures and ceramics. The artist died in 1973 and has since become a household name around the world.
"Imagine Picasso" is a non-contact experience with limited capacity and timed entries. Tickets start at $ 39.99 (service charge included).