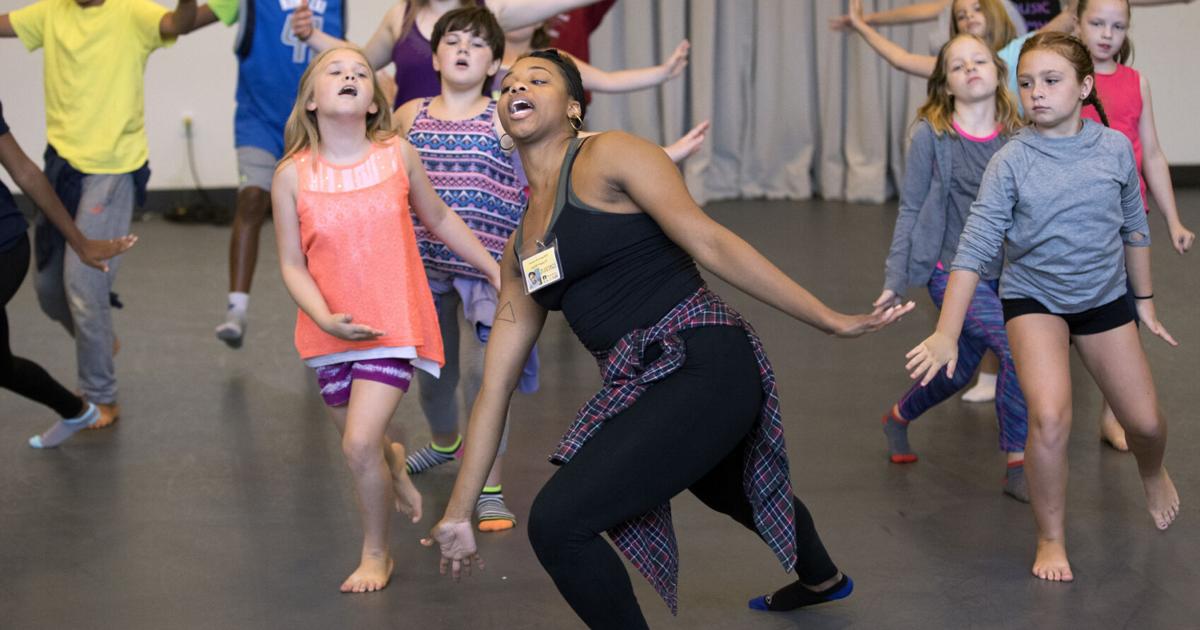 SUNY Potsdam Announces Return of Creative Arts Summer Camp | St. Lawrence County
POTSDAM — SUNY Potsdam has announced the return of its Creative Arts Camp, which will run July 25 through August 6, at the college's award-winning performing arts center.
Registration is open for the immersive day camp, with different courses available for young people of all ages, from kindergarten to high school. For more information and to register, visit potsdam.edu/community/creative-arts-camp.
"Bring your child to a college campus to make new friends and make art in an incredibly creative environment. The Department of Theater and Dance is very excited to be offering an in-person camp again this summer! With over a decade of experience serving children in the North Country, we look forward to once again opening our theaters and studios to young people from across the region," said Camp Director Dr. Jay Pecora, chairman of the theater and dance department at SUNY Potsdam.
The Creative Arts Camp will run from Monday July 25th to Saturday August 6th. Day camp runs from 9 a.m. to 3 p.m. each day and campers are asked to provide their own lunch.
The camp will end on Saturday August 6th with a presentation day for families and friends, as campers show off all their hard work. Camp registration includes a t-shirt and free tickets to the final performances.
"Our camp offers a unique opportunity for K-12 youth to have an amazing, collaborative and fun experience, creating dance, drama, visual arts or creative writing together. All of this engaging and creative activity takes place in our state-of-the-art performing arts center," Pecora said. "At our camp, young people gain hands-on experience in real environments in all aspects of artistic creation, dance and theatre. Creative writers are in a computer lab where they can also watch videos of other writers performing their work. And all camps culminate in a published performance of their creative work in our beautiful theaters.
SUNY Potsdam's Creative Arts Camp allows families to choose from four distinct paths, depending on their interests.
Creative Arts for Kids (K-3)
The creative arts program for children allows young campers to explore a variety of art forms, including visual arts, theater and dance. Visual arts mediums include drawing, watercolor, and collage. Families can choose between a morning session or an afternoon session, or opt for both. The final presentation of this program will show the work that the campers have done throughout the camp.
Drama (grades 4-7 or 8-12)
The theater program offers two different age groups. Theater campers begin with team-building exercises, before continuing to explore improvisation, learning the basics of acting and rehearsing scripted plays. Campers will perform their plays at the final showcase on August 6.
Creative Writing (Grades 4-8)
Campers in this program will write in a variety of genres, including short stories, poems, non-fiction, and plays. They will also examine exemplary forms of the styles in which they write, both in print and on video. However, not all times of the day are devoted to reading and writing! Campers will also participate in other hands-on activities to explore their creative style. A final exhibition of their work will take place on August 6, with readings of original pieces selected by the campers themselves.
Campers will learn the basics of dance in a fun and relaxed setting, developing awareness of their body and movement in space. A variety of styles will be explored, including ballet, jazz and modern dance. Finally, they will experience the choreographic process, preparing for their final showcase performance on August 6. Beginners are welcome and will receive extra attention to ensure they learn safe technique.