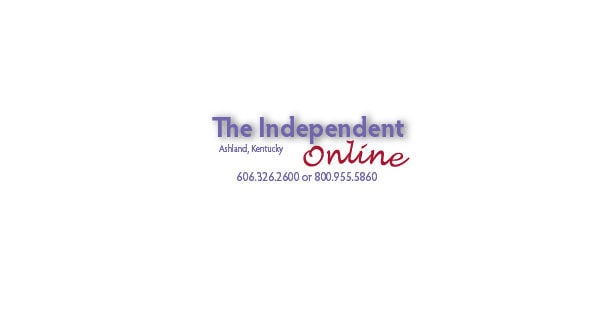 Time, type of arts education in local schools | New
EDITOR'S NOTE: A similar story about middle and high schools will appear in Monday's edition.
The Kentucky Department of Education standards "incorporate the five artistic disciplines of dance, media arts, music, drama and visual arts," according to the KDE website. "Schools are encouraged to provide their students with rigorous arts programs that emphasize the four artistic processes of creation, performance / presentation / production, response and connection. "
The report card data released annually by KDE provides a list of opportunities in the arts as well as the teaching minutes students receive per week in the arts. These data are broken down by school for each of the five categories. It is important to note that elementary and secondary schools with middle-level students are always classified according to the name of the school.
Primary schools
"The visual and performing arts curriculum at the elementary and middle school levels focuses on exploring the art forms of dance, media arts, music, drama and visual arts. The emphasis should be on exposing students to a variety of arts through active experiences in the five art forms, "according to KDE.
At the elementary level, schools in the area range from 40 minutes to 1,080 minutes of arts instruction per week. Eleven elementary schools offer minutes of dance instruction, eight of drama lessons, and 15 minutes of media arts instruction. Thirty-one elementary schools offer music instruction minutes and 33 visual arts instruction.
It should be noted that the range of teaching minutes changes if we consider only those which only have elementary-level students. The range goes from 40 to 225 minutes of instruction. Two outliers are Blaine Elementary and Fallsburg Elementary in Lawrence County, which educate students through eighth grade.
All but eight schools distribute teaching minutes among each of the offerings equally, with three schools providing 100% teaching minutes in one of the five disciplines, three schools providing equal access to all five schools, and five schools distributing the minutes also between three disciplines. Fourteen schools share the time 50/50.
Those that only offer one discipline are Argillite, McKell and Wurtland Elementary Schools, all located in Greenup County. Each offers music lessons. Argillite and Wurtland provide 45 minutes of instruction and McKell provides 40 minutes in the area.
All but one of the schools, dividing time equally between two disciplines, devote time to music and the visual arts. Oakview is the only one to offer a different combination, dividing its 90 minutes between dance and music.
Fairview Elementary has the highest number of instructional minutes split between music and visual arts with 160 minutes in total. Laurel Elementary (Lewis Co.) shares 110 minutes between the two and Louisa East (Lawrence Co.) shares 100 total teaching minutes for music and visual arts.
Star Elementary (Carter Co.) and Campbell Elementary (Raceland-Worthington) spend 90 minutes with an equal split of music and visual art. Caltettsburg Elementary (Boyd Co.), Carter City Elementary (Carter Co.), Heritage Elementary (Carter Co.), Louisa West Elementary (Lawrence Co.), Olive Hill Elementary (Carter Co.) Russell-McDowell Intermediate (Russell) and Tygart Creek Elementary (Carter Co.) uniformly distributes 80 minutes of visual arts and music instruction each week.
Two schools are approaching a 50% split. Tollesboro Elementary (Lewis Co.) spends 115 minutes in total with 52.17% in visual arts and 47.83% in media arts. Lewis County Central devotes 53.13% of schools to 96 minutes of total instruction in music and 46.87% in visual arts.
The five schools offering an equal distribution of three artistic disciplines are Charles Russell Elementary (Ashland), Crabbe Elementary (Ashland), Elliott County Intermediate, Poage Elementary (Ashland) and Prichard (Carter Co.). Prichard and Elliott County Intermediate offer dance as an additional artistic experience, and all three elementary schools in the Ashland Independent School District offer media arts.
Three elementary schools offer all five disciplines with an equal percentage of 20% for each category. These schools are in the top five for greatest teaching minutes. Fallsburg Elementary (Lawrence Co.) offers 450 total instructional minutes, Summit Elementary (Boyd Co.) offers 225 total instructional minutes, and Cannonsburg (Boyd Co.) offers 150 total instructional minutes.
Blaine Elementary (Lawrence Co.) is the only other elementary to offer all five disciplines, but devotes more time to some disciplines. The school devotes 50% of its 1,080 teaching minutes to music, 16.66% to visual arts and dance, and 8.33% to media arts and theater.
Elliott County Elementary School places more emphasis on the visual arts and dance with 42.86% of the school's total 140 minutes spent in each discipline. The school devotes the remaining 14.28% to media arts.
Other schools focus on music and the visual arts while adding time in other areas.
Greysbranch Elementary (Greenup Co.) devotes 130 minutes to arts education, of which 34.6% is in music and visual arts and 15.4% in dance and theater. Hager Elementary (Ashland) devotes 120 minutes to the arts each week with 37.5% each in music and visual arts, and 12.5% ​​in dance and media arts. Russell Primary devotes 40.18% to both music and visual arts, and 19.64% to media arts.
Garrison Elementary devotes 70 minutes to teaching the arts each week. 85.71% of the time is devoted to music and 14.29% to dance.