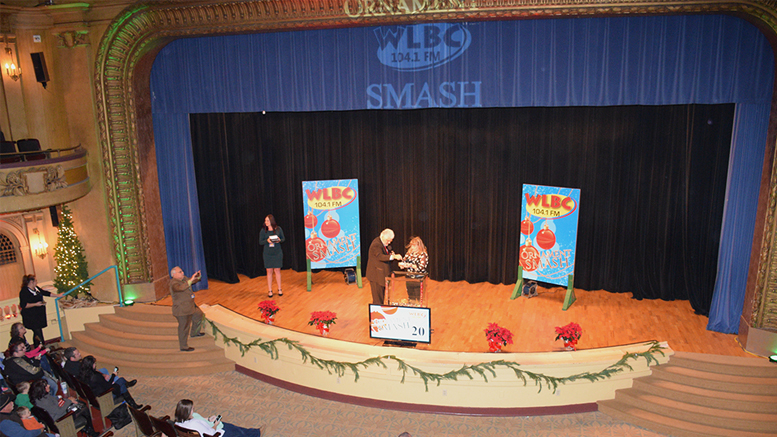 WLBC's Annual Smash Ornament returns to Cornerstone on December 8 – Muncie Journal
By Dee McKinsey—
Last year the event took place virtually due to concerns about COVID-19
MUNCIE, Ind..— In the spirit of the holiday season, 104.1 HD1 WLBC once again hosts its annual Christmas Ornament Smash where selected entrants – 104 of them – can smash a Christmas ornament and win prizes.
These prizes can be freebies, cash or $ 3,000 to spend at Walls Furniture and Mattress in Muncie.
Five lucky children will start the event by each receiving a special gift that Santa knows they want and that the elves are bringing back from the North Pole.
Ornament Smash will begin at 6 p.m. on December 8 in the EB Ball Auditorium. Cornerstone Center for the Arts, 520 E. Main, Muncie.
Steve Lindell, host of the WLBC Wake up Crew, hosts the event.
Participants collect their ornaments at the event, are called to the stage, use a "fruit cake" made from the recipe of the mother of legendary local sports broadcaster, Morry Mannies, now deceased, to break their ornament . The "fruit cake" was fortified with concrete, according to Lindell.
The awards are written on paper inside the ornaments and extracted after the contestants release their assault on the poor innocent trinket inside an aquarium. Unlike the now-legendary turkey drop from a helicopter from the fictional Cincinnati radio station, WKRP, no one is injured.
Lindell is amazed at the popularity of this event: "When we dreamed about this contest 27 years ago, I knew it would be fun, but I NEVER thought it could become a focal point and really be a part of. the Christmas tradition in east-central Indiana. , "he said." All of our staff, from the front office to account managers, radio personalities – and our sponsors – have embraced and developed this event, and we couldn't be happier to be back to the Cornerstone Center for the Arts to celebrate! "
For more details and the contest rules, visit WLBC.com, or listen to 104.1 HD1 WLBC.
About the Cornerstone Center for the Arts
The Cornerstone Center for the Arts provides opportunities for creative expression for all through community and rental spaces in a historic setting. Thousands of area residents attend events, weddings and civic events, in addition to taking art, dance and music classes. Cornerstone is home to the Muncie Symphony Orchestra, Masterworks Chorale, East Central Chamber Orchestra, America's Hometown Band and The Bridge Church. For more information, visit www.cornerstonearts.org or call 765-281-9503.